How to choose the best DSLR camera for a beginner
Photography is addictive. Phone cameras are like little gateways to a serious photography habit. My first smartphone camera sparked an interest in photography that quickly evolved into a real passion.
I loved my phone camera, but it wasn't long before I started getting frustrated by its many limitations. It became clear that if I wanted to learn how to take better photos, I was going to need a better camera.
Since I wanted to photograph my world the way I saw it, I stepped up to a DSLR. Are you ready to do the same?
Is a DSLR camera right for you?
Are you willing to purchase and use additional lenses?
A key advantage to owning a DSLR camera is the ability to change lenses. Most DSLR kitsinclude just one lens. A "kit lens" can give you better images than you're used to, but most don't zoom very far. A typical point-and-shoot camera has more zoom.
Some DSLR cameras can be purchased in two-lens kits and even three-lens kits. These are meant to cover the widest range of subjects. If you're OK with changing lenses, these kits are a great value.
Do you want a camera that does all the work for you?
A DSLR can give you beautiful photos in Auto mode. But some high-quality point-and-shoot cameras are capable of delivering the same image quality as a DSLR. If you think you'd prefer the fully-automatic, no-lens-swapping-necessary experience, look at point-and-shoots.
What size suits you best?
I love the creative freedom I get from my DSLR. I don't mind that it's larger than other cameras I've had. It feels sturdy in my hands, and it's not too big to take along on all my excursions.
Consider a mirrorless camera if you love the idea of manual controls and using different lenses but you prefer a more compact camera.
What will you get from a DSLR camera?
As much control as you want
In Manual mode, a DSLR gives you full control over the photos you take. With a basic understanding of exposure settings, you can give your photos the exact look and feel you want.
Start out in Auto mode. Your photos will be pretty darn impressive right out of the gate. When you're ready to take your photography to the next level, try using manual settings.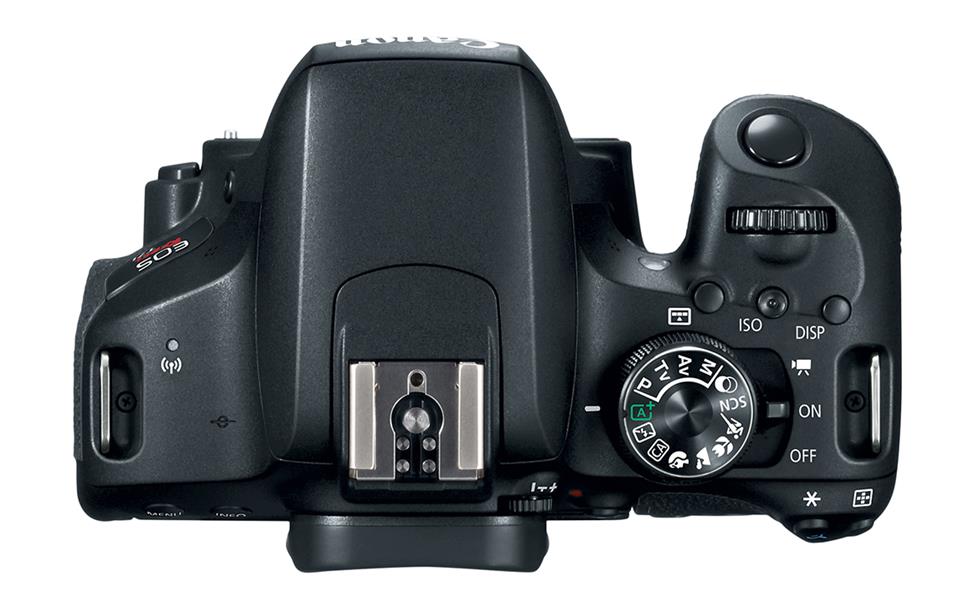 A DSLR camera puts important controls at your fingertips so you can change settings easily on the fly.
With my first DSLR, I shot in Auto mode exclusively for about three months. One lovely starlit evening, I was looking around at the scenery and wishing I could photograph what I was seeing. It suddenly dawned on me that I had all the tools I needed. So I quickly read up on night shooting techniques, consulted my camera's manual, and set up my first long exposure. It was instantly rewarding.
Bigger sensor = better image quality
When it comes to image quality, the size of a camera's sensor is more important than its megapixel count. A larger image sensor means more detailed images with better contrast and a wider range of lights and darks. Entry- and mid-level DSLRs have what is known as an APS-C sensor, while pro-level DSLRs often have full-frame sensors.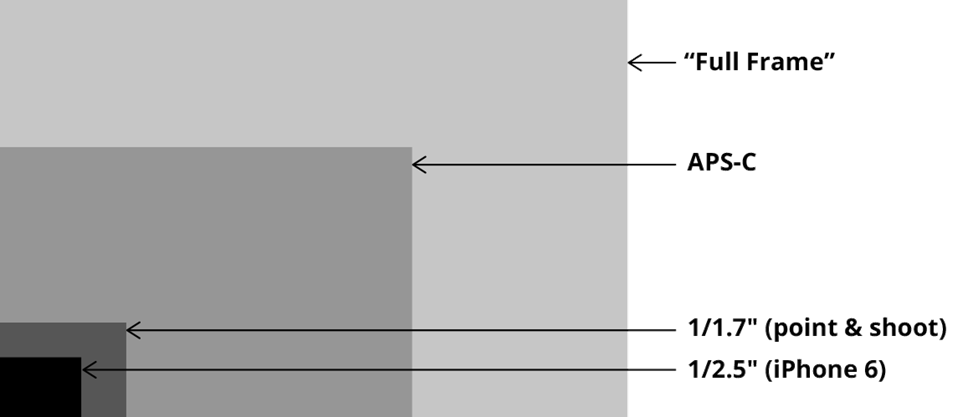 DSLR cameras have huge image sensors compared to your average point-and-shoot or phone camera. This is a big reason behind the superior quality of images produced with a DSLR.
A full-frame image sensor gives you an image area equivalent to a frame of 35mm film. These sensors have superior light-gathering ability and produce sharp, clean-looking images that make great extra-large prints and can be cropped without much loss of quality.
An APS-C sized sensor is about three-quarters the size of a full-frame sensor. It can capture sharp, detailed images for high-quality prints.
Pro Tip: Using an APS-C senor camera can be a huge advantage if you shoot sports or wildlife. Why? These smaller-sized sensors have a "crop factor" of about 1.5X. The telephoto power of any lens you attach is about 50 percent greater than it would be on a full-frame sensor camera. This means you can cut down on size, weight, and cost when choosing a telephoto lens.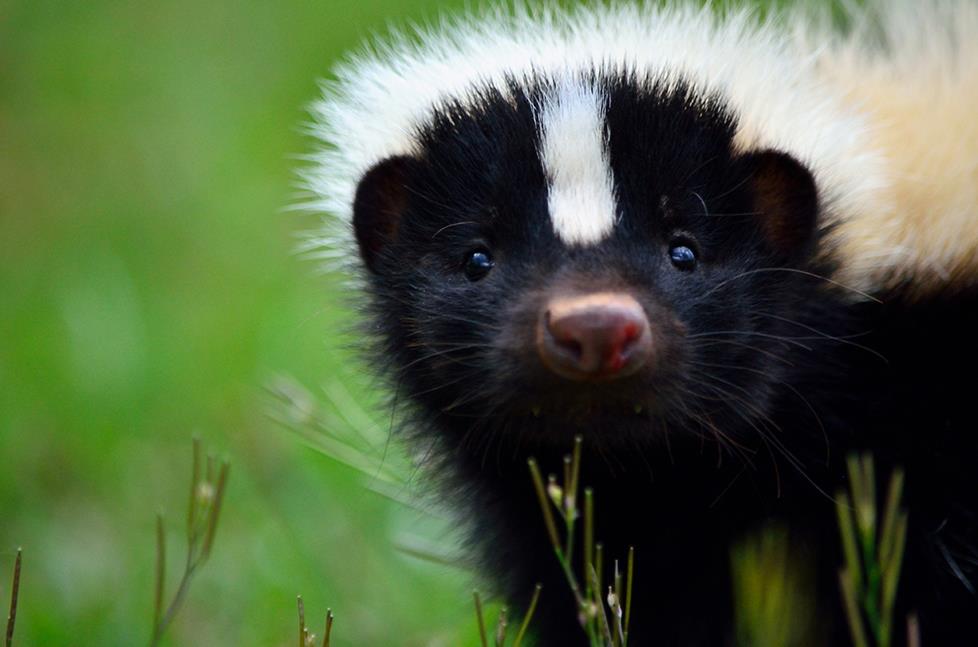 Shooting with a telephoto lens on an APS-C sensor camera meant I didn't have to get any closer to this subject to get the shot I was after.
A huge selection of lenses
In many ways, your choice of lenses makes a bigger difference to the quality of your photos than the camera body itself. An investment in good glass is an investment in beautiful photos.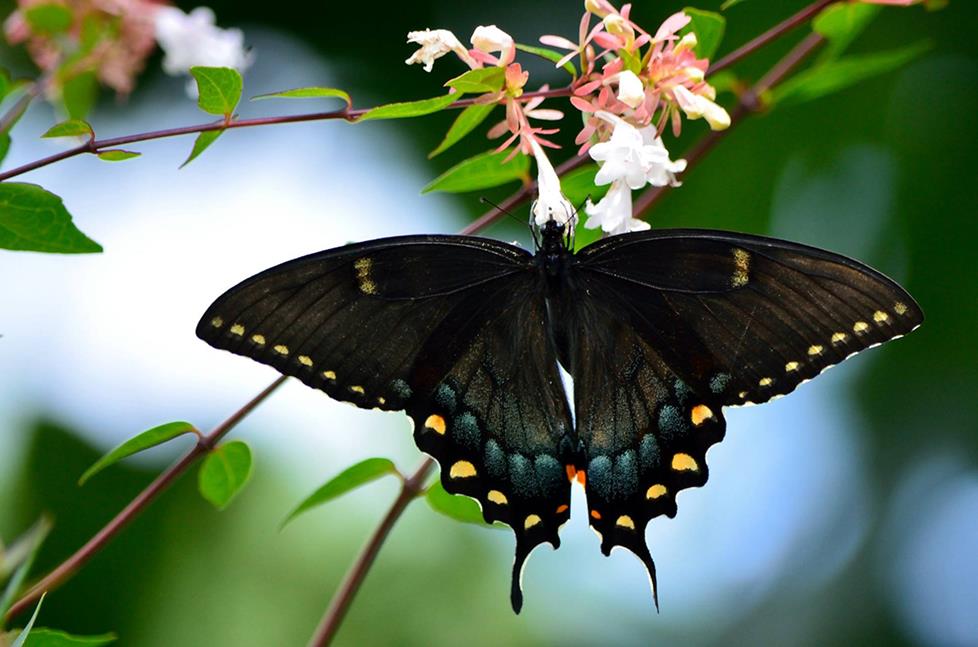 Ever wonder how photographers get those dreamy blurred backgrounds in their images? Lens selection plays a big role.
Better-known DSLR manufacturers like Canon and Nikon have an impressive array of lenses to pick from. Choose well and you'll have lenses you can use for life, even as you replace your camera body through the years.
Outstanding low-light images
DSLRs are great for shooting detailed images during the twilight hours or indoors without flash. That's thanks in part to the fact that their larger image sensors can take in more light. Today's advanced image processors enable higher ISO sensitivity settings for sharper, clearer photos in dimly lit settings.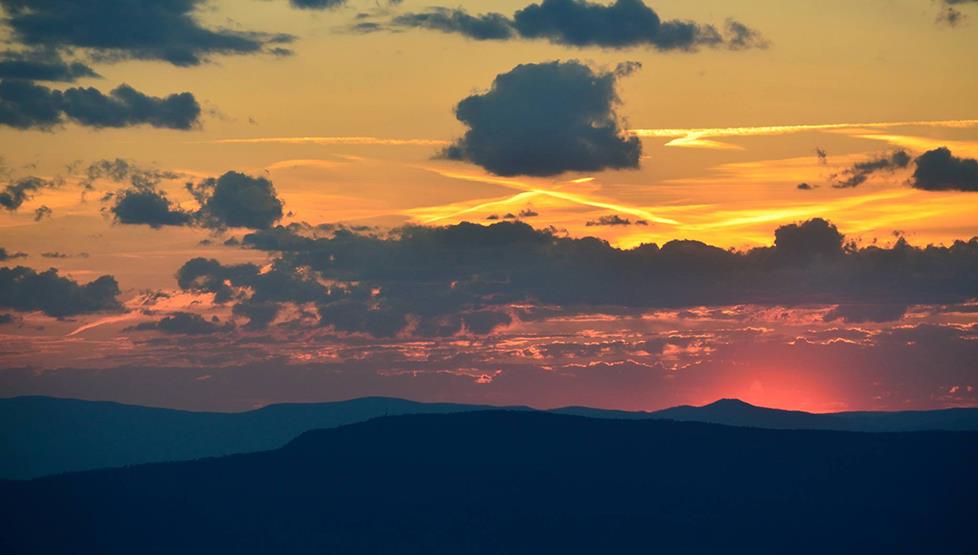 A DSLR camera lets you take beautiful, noise-free photos in dim lighting.
Sharp, blur-free photos
Image stabilization counteracts the effects of camera shake. This is especially useful at long telephoto lengths where the slightest movement of the camera can cause noticeable blurring. It also helps in dimly lit settings where you have to use slower shutter speeds.
Image stabilization can be built into a lens, or it can be built into the camera itself.
Many lenses made by Canon and Nikon feature built-in image stabilization. Look for the abbreviation "IS" on a Canon lens, or "VR" (Vibration Reduction) on a Nikon lens. These two manufacturers don't build image stabilization into their camera bodies.
Sony makes some DSLRs with built-in image stabilization, so you can have stabilization with any lens.
High-speed action captures
DSLRs perform very well in continuous shooting, or burst mode. Hold the shutter button down, and the camera will take a series of still shots until you lift your finger.
Plan to do a lot of sports photography? Look for a DSLR that offers a high continuous shooting frame rate. Some go as high as 16 frames per second.
Cameras with advanced autofocus tracking capabilities and a high number of autofocus points are best for getting clear shots of moving subjects.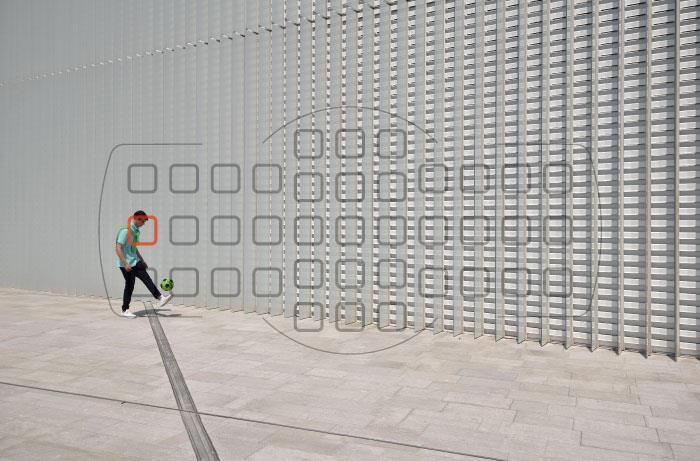 A multi-point autofocus system helps you quickly focus on your subject, no matter where it is in your frame.
Advanced video features
Serious videographers love using a DSLR because they can use different lenses and take advantage of the DSLR's manual controls. Nearly all current DSLRs can record video in Full HD (1080p). Some can do 4K video recording.
Moviemakers also look for these features:
External microphone input
Headphone output
High recording bitrate
Video frame rate options – especially 24 fps for a film-like image and 120 fps (at 1080p) for slow motion.
Uncompressed HDMI output for sending your feed to an external digital recorder or preview monitor
Wireless convenience and control
Take a picture with your phone and you can share it immediately. Want to up your social media game by sharing better images? DSLRs with built-in Wi-Fi or Bluetooth let you transfer pictures (and sometimes videos) directly from the camera to a compatible mobile device.
Remote control apps let you see what the camera sees on your phone or tablet screen. You can operate the camera from a distance and include yourself in your photos.
A world of creative possibilities
A DSLR gives you endless options for creative expression and experimentation. You might have a set purpose in mind for your camera, but trying out different techniques can help deepen your general understanding of photography. And it's just plain fun. A few of the things you can try include:
Macro photography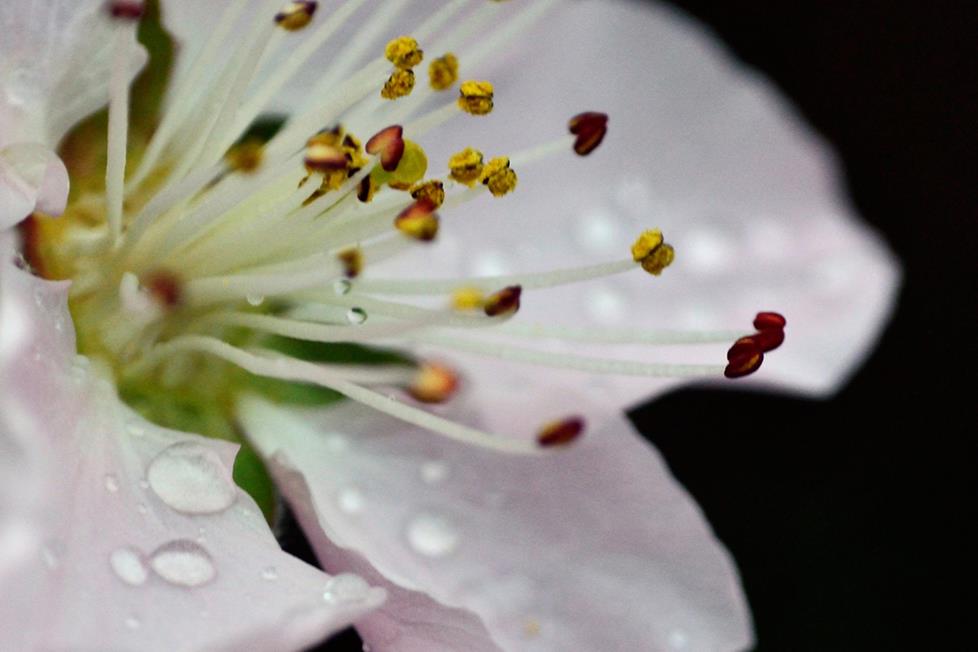 Macro photography lets you explore tiny details in new, exciting ways. You don't have to invest in a fancy lens to try it out either — you can use inexpensive filters, or even mount an existing lens backwards with an adapter. I shot this image using the latter method.
Long exposure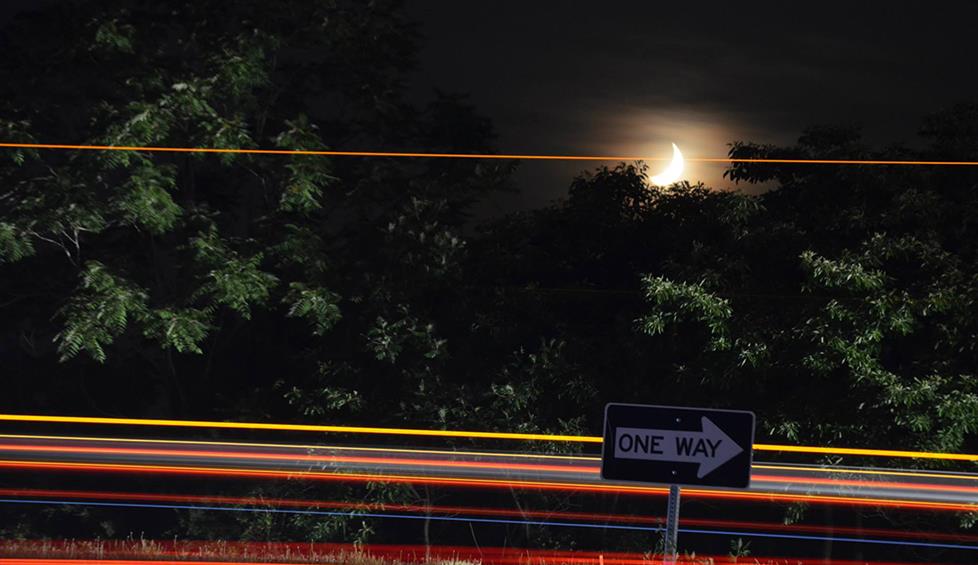 Living near a highway gives me lots of inspiration to capture light trails from passing vehicles.
Light painting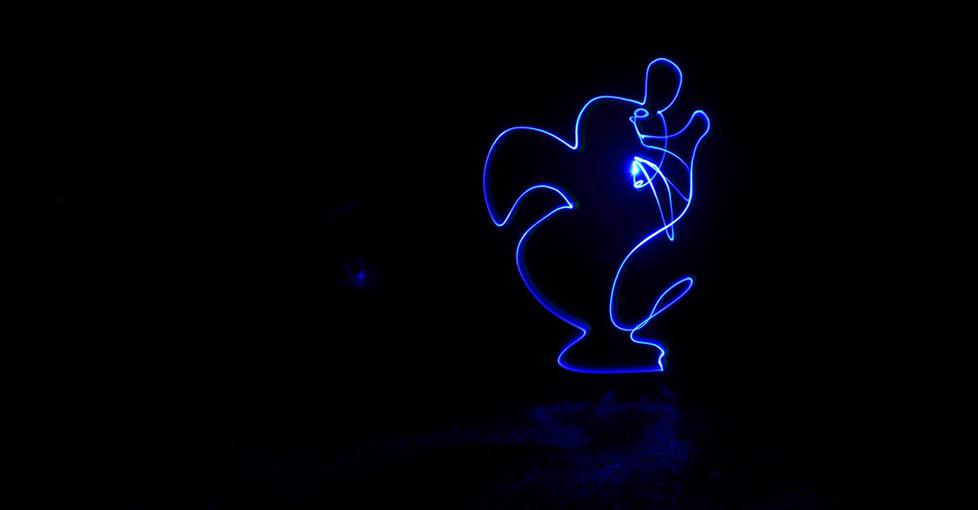 Light painting is fun and relatively easy. To create this photo, I set up a long exposure outsdoors at night and used a small blue flashlight to draw an image in the dark (it's supposed to be a dolphin).
Time-lapse photos and video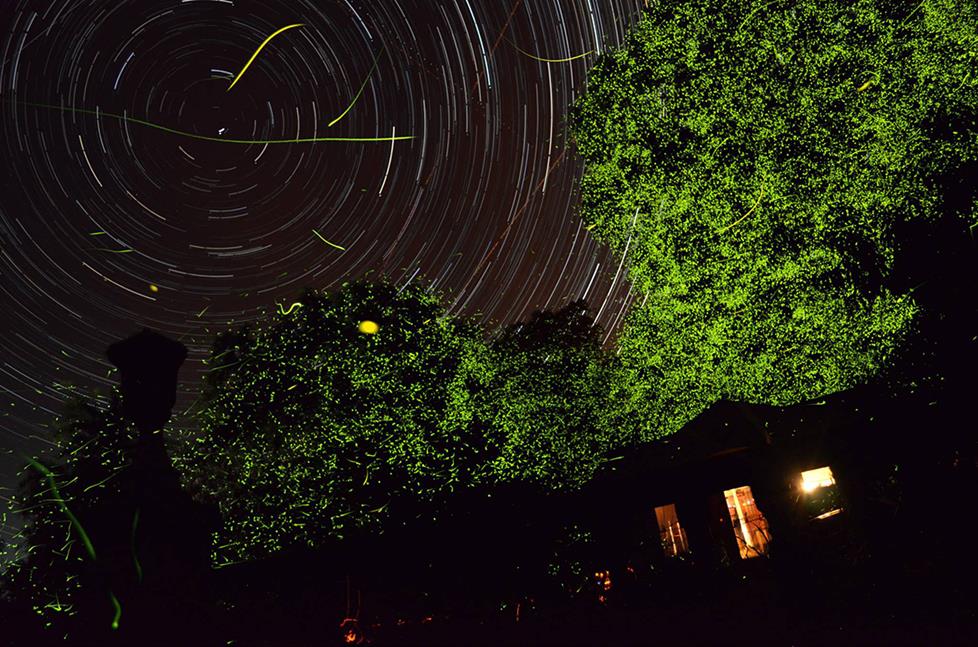 If your DSLR has an interval timer setting, you can set it up to take a series of photos that can be combined into a single image or video. This image of fireflies and star trails is comprised of 500 individual frames.
Unexpected side effects of a photography habit
It's been four years since I bought my first DSLR. It has been life-changing in a number of ways I wouldn't have anticipated.
By joining online photography communities, I have made friends from all over the world. Their feedback and honest critiques have really helped improve my work.
I've made a few new friends just by taking my camera out on nature walks, too. It feels good to share information and ideas with others. I never aspired to be a pro photographer, but I have scored a few paid gigs by now, including a few family portrait sessions and even a wedding!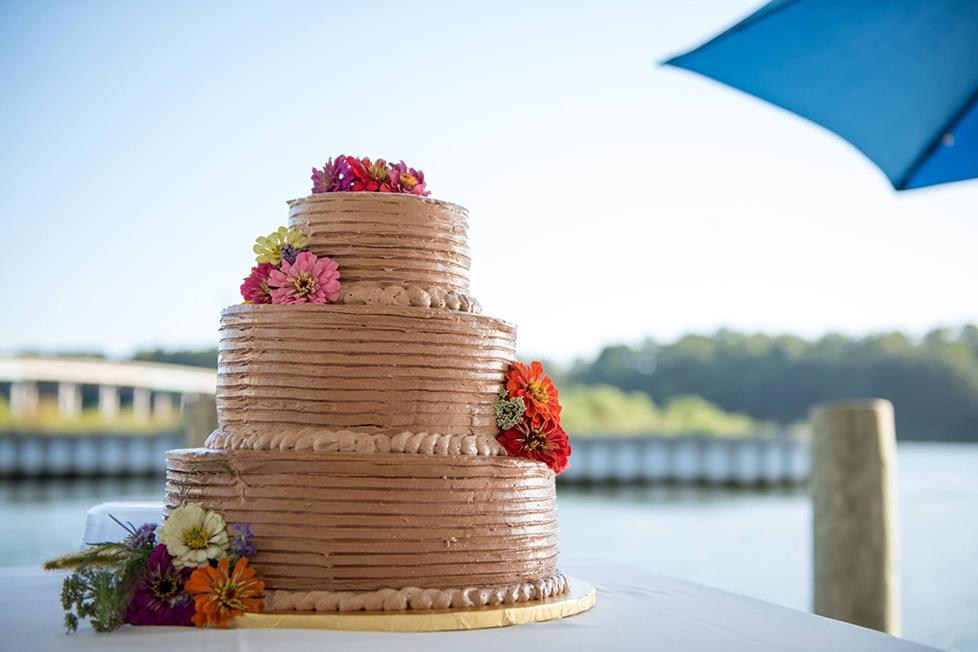 Use the viewfinder
DSLRs are slower to focus when you use the LCD screen instead of the viewfinder to frame your shots. Hold the camera up to your eye for most compositions. In addition to faster autofocus performance, you'll get more battery life. It also gives you a steadier hold on the camera, which leads to sharper images.
The camera can't read your mind
Auto mode has its limits. Say you want a crisp shot of a hummingbird in flight. The camera has no way of knowing your intentions, so it's likely you'll end up with a streaky blur of color. Learn to take control of your settings.
Make use of learning resources
Fortunately, there's a lot of great information out there for beginners. You can learn all the basics of photography without even taking a class. Here are a few excellent resources to help you learn:
Nikon Learn and Explore
Canon Digital Learning Center
Digital Photography School
Sign up to receive emails and news from these sites. You'll get awesome photography tips regularly delivered to your inbox. These are great when you need a bit of inspiration to try something new.
Practice, practice, practice
When I first got started, I read a lot of photography articles and tried every technique I could. I challenged myself to a photo-a-day project, and I grew a lot in one year.
You could try a photo-a-day challenge too, or even a weekly challenge. You may not capture something earth-shattering each time. But sticking to a schedule will help you progress. I guarantee you'll see a noticeable difference in your results after just a few months of steady practice.
In addition to the resources listed above, online photography groups can be extremely helpful when you need some inspiration, advice, or an honest critique.